02/05/2022
Our team has been hard at work with our sustainability goals for 2022 and our pledge to put sustainability at the heart of what we do. Here is our latest update;

WASTE

RECYCLING
In March we recycled 14 tonnes of Mixed Recycling which is a great start to the year, our goal is to be recycling at least 20 tonnes of Mixed Recycling a month.
We also recycled 1.3 tonnes of food, which was taken away to be turned into biofuels and sent 36 tonnes of waste to be burnt for energy.

REUSABLES
We have also started offering discount in our Coast café for guests to bring in their reusable cups. This is in addition to re-usable cups we use in our bars for outside use.

SOURCING
A big part of sustainability is supporting local businesses, producers and suppliers who also tend to respect the environment more than larger national and international companies.

COFFEE
We are now serving MIKO coffee in Brean Splash and Brean Play rather than Starbucks. MIKO coffee is roasted in Exeter so has far fewer miles to travel and this is also supporting a local business. It is also Rainforest alliance certified meaning that the growing of the beans is not detrimental to the rainforests

SUPERMARKET
The team have spent a lot of time sourcing products from the local area and has some great items coming in – from bakery items to cider as well as the fantastic milk vending machine from a local farm in East Brent which is proving very popular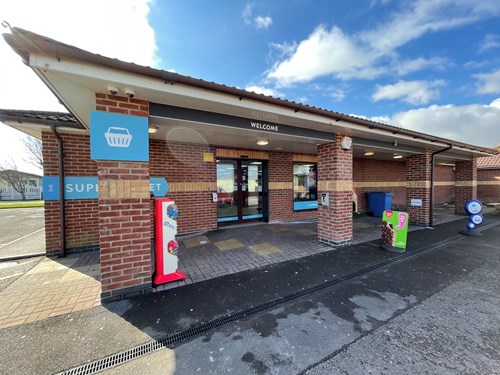 ENVIRONMENT
Our gardens team have been working tirelessly on the 'Secret Wood', a very special area on the holiday Resort. They have been managing it carefully to allow it to go back to its wild state to support the increase in biodiversity of the area and it has worked!
This week, in one river scoop we found – tadpoles, sticklebacks, leeches, water beetles and a whole host of small creatures. The water voles are around as well but we have only heard them, not seen them.
We now have two new aviaries to assist in the release of wildlife nursed back to health by Secret World and there are feeding platform dotted around the trees so we can feed the birds.
In a couple of weeks, we will also be reinstating the 'Wild Walks' for families, these will be run by Secret World and will include activities and spotting activities to educate and engage children. We are also running a children's photography competition and have an iSpy wildlife page on our app so guests can record the wildlife they find, and we can add the information to the Great Somerset Wildlife Count.