23/11/2022
Our 6th annual Team Brean awards took place at Tavern, Brean Leisure Park to say thank you and reward our team for a job well done this year.

The team awards were designed to reward achievement across the year and recognise efforts in all areas and at all levels within the business.

Over 180 team members attended the awards across all areas of the business.

Long service awards were given our first for team members achieving milestones in 5, year blocks.

Celebrating this year was almost 20 team at 5 and 15 year intervals.

Our long service team members are a mixture of people that have progressed through the ranks since joining #teambrean. A testament of there being great career opportunities and stable employment within the leisure industry.

On to the awards....

The categories were Service Excellence, Rising Star , Top Performer, Un-Sung Hero, Top Player, Team Member of the Year and The Bert House Award, an award in memory of our founder of our family business, Bert House.
Service Excellence Award

This award recognises a high and consistent level of service being given.
Runner up Katherine - Accounts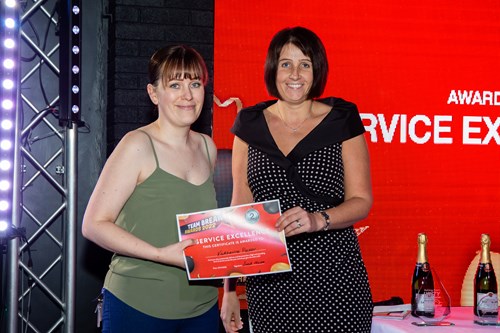 Katherine always works to a consistent timely and high standard, does extra jobs without asking and provides a great internal service to departments.
Winner Tristan - RJs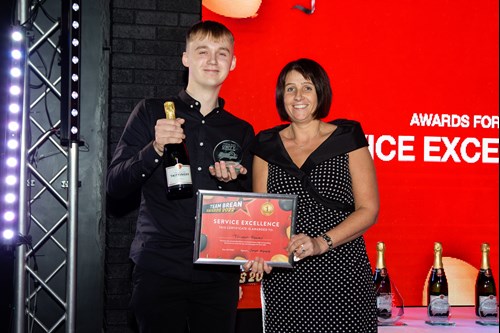 Tristan received several nominations, endeavours to make the customer smile, and give that little bit extra. Has a good relationship with the owners anticipating their order and building a good rapport
Rising Star Award

Recognising potential for growth and development within the business
Runner up - Kieran Brean Splash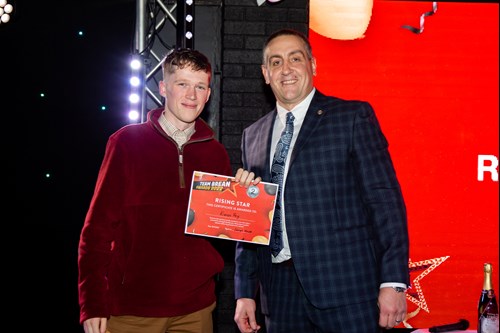 Kieran has developed into his role this year and taken on more responsibility, is actively looking to learn new things with a positive and helpful attitude and becoming a permanent duty manager
Winner - Aaron - Marketing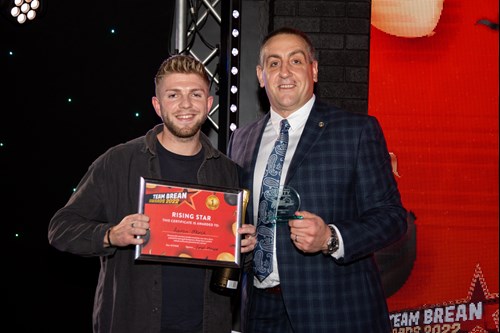 Aaron is a shining example of what wearing different hats looks like, always willing to go the extra mile, and their willingness to learn more and more is infectious
Team Player Award

This award is for someone who contributes to our team Brean values, and is likely to maintain a strong connection with their peers
Runner up Nathan - Maintenance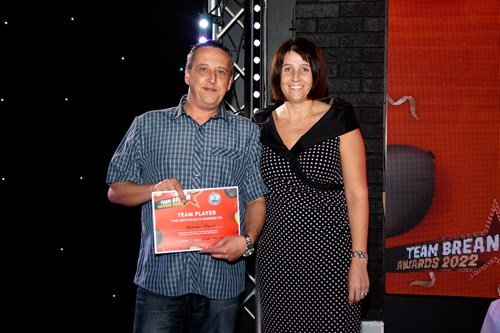 Nathan has a fountain of knowledge, and has a great relationship with his peers is well respected and will carry out tasks without being asked.

Winner of the Team Player award - Scott security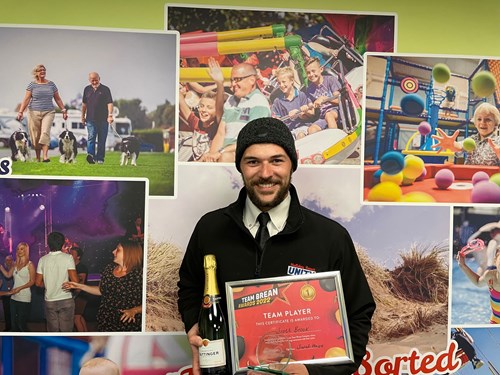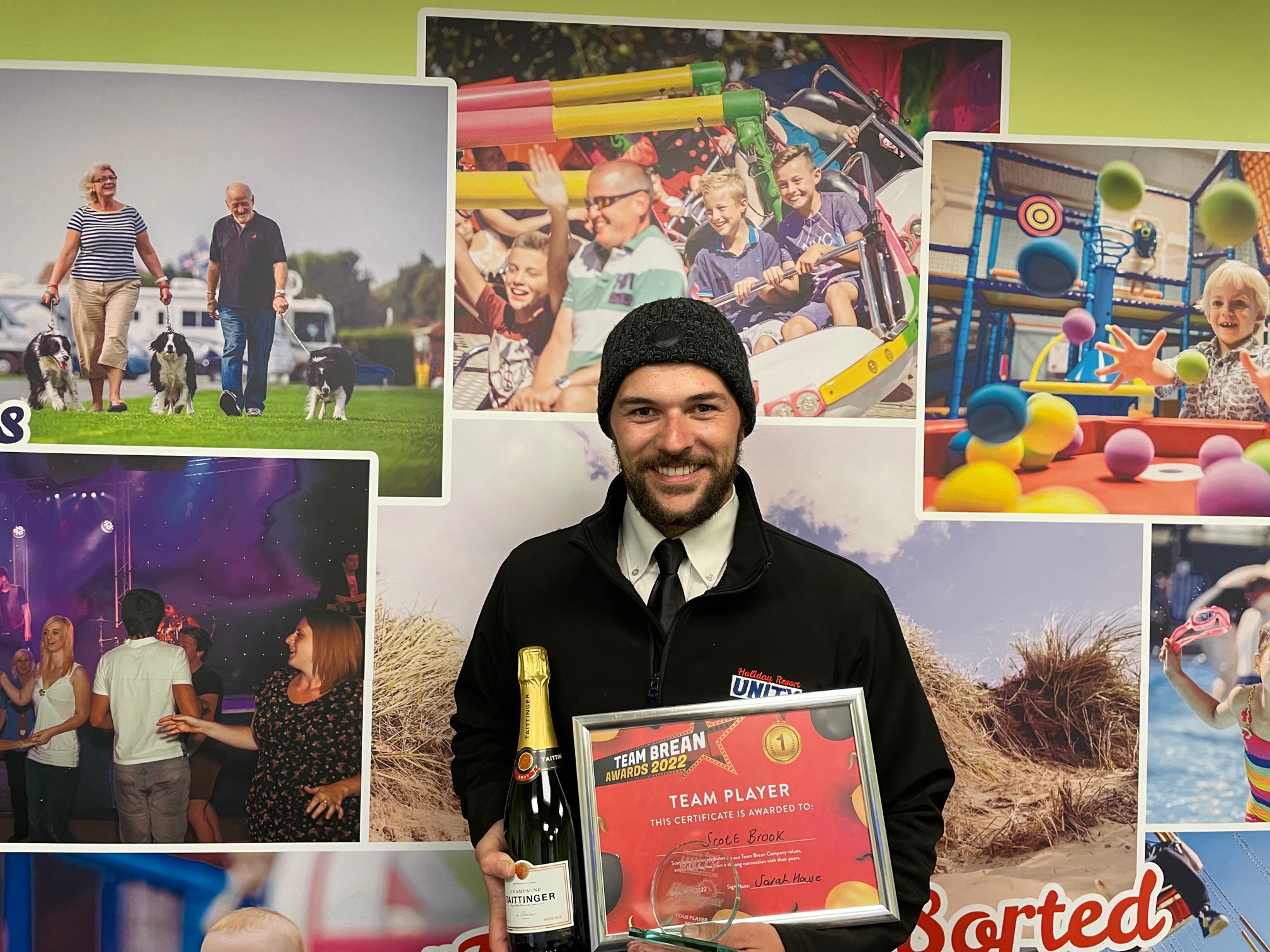 The winner of this award is clearly the peoples choice receiving nominations from 5 different department showing that this person is happy to help, and has a good working relationship across the business. They are always checking people are ok and safe, and is good in reacting to tense situations in a professional manner
Top Performer Award

This award is open to anyone who has exceeds objectives or targets in an ex exemplary manner. They have overcome the challenges that covid presents.

Runner up Leo - RJs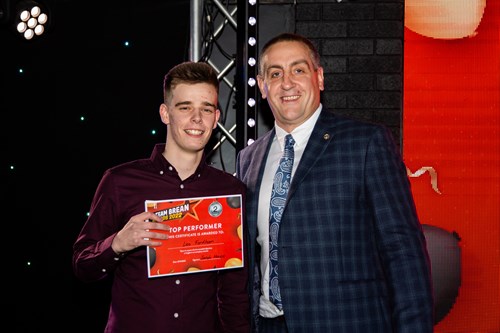 Leo helps the team achieve more every day. Has exceeded their objectives and does a lot of work behind the scenes that not everyone will see.

Winner - Karl - Breakers

Karl runs a close knit team and puts his heart and sole into the running of his department. He make decisions based on what the customer wants and needs and treats it like his own business.
Team Member of the year Award

This award is selected from our employee of the month award winners across the year.

Winner - Sara - Holiday Resort Unity Reception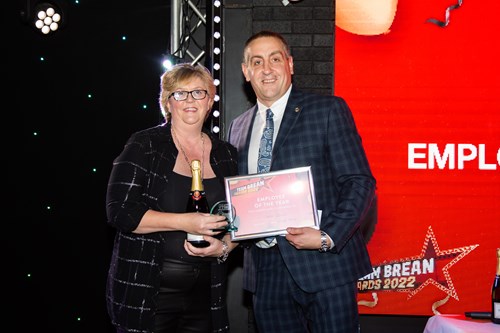 Sara is growing in her role and is becoming the fabric of team brean. She us always happy to help in other departments, is great with our customers and resolutions and has helped with charity fundraising and her commitment to fancy dress is un-matched. She is enthusiastic about her role and work every day.
Un-sung hero Award

This award is for someone who has gone beyond the call of duty for either a one of event or series of actions or knuckles down, doesn't cause a fuss and may not be recognised by other team members for a job well done.

Runner up - Neil - Sunshine Farm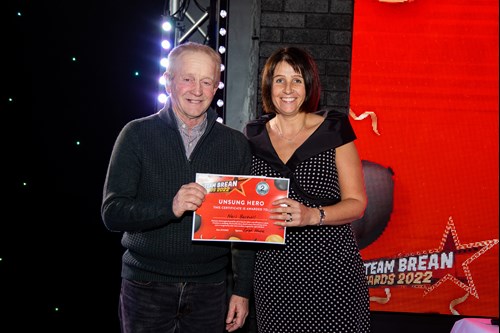 Neil puts animals first, nothing is too much trouble in ensuring the day to day running of the farm
Winner - Clare - Accounts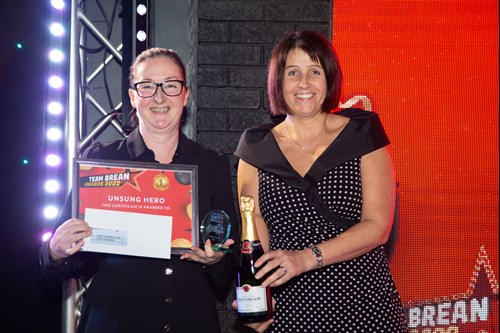 Clare works in the back bone of the business, always helps others where they can, just gets on with their job, and covers multiple areas of the resort and may not always be appreciated for the work they do and outlook they have
Team of the year award
All departments this year could be winners in their own right as this year has been a super year.
There were 3 standout teams  to be considered for the award of team of the year.
Leisure
What a year it's been for the leisure team, with record weeks in splash in February, Easter and the summer swimming 60,009 people in the peak heat wave week in August. Brean Play has also seen some
record income numbers and continues to be one of the leading soft play areas in the south west. A consistent team this year with several internal promotions to help develop the team further.
Rj's and breakers
Breakers and RJ's have both had a fantastic season with high levels of customer service and some outstanding income achievements across the year. Following its refit in the winter breakers continues to go from strength to strength under the care of Karl and his team whilst RJ's consistently delivers exceptional standards with Stuart and his team leaving no stone unturned.
Golf
This past year has seen some of the biggest changes to standards that Brean golf club has every seen. Max and his team have worked tirelessly to deliver a course standard that is now the envy of many of courses across the area and they are still pushing to raise the levels further. Golf club members have never been so positive about the course and the improvements have shone through in a recent members survey conducted by Golf England.
There can unfortunately only be one winner and this year the winner of team of the year 2022 is Leisure.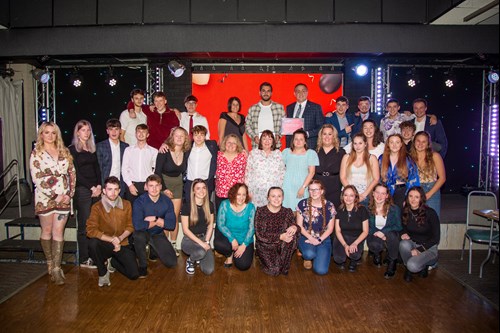 The Bert House Award

This award encompasses our ethos and everything HRU & Team Brean and the winner decided by the directors and awarded by Richard House our managing director recognises the contribution made to the business.
Winner - Steve - Kitchens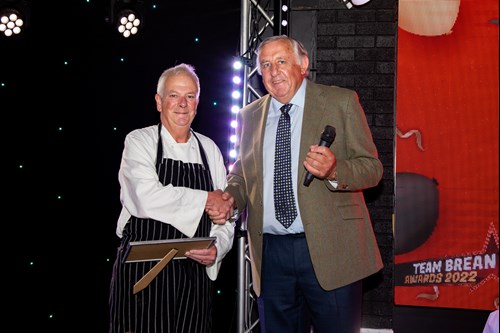 Steve held this particular department together to ensure a consistent quality and service was provided despite regular changes and being stretched with reduced numbers of team through no fault of his own. Nothing is too much trouble, everything that needs to be done, gets done no matter the level of pressure. He is a mentor to less experienced team. Without him there would have been a very different outcome this year and they truly deserve to win this award tonight.

Summarising the evening Sarah House Resort Director commented 'It is so important we recognise the achievements of both individuals, teams and the overall business and have the opportunity to say thank you and well done. Our awards now in their 6th year have grown in popularity and give every person in any role the opportunity to be recognised for their contribution and efforts. Almost every department across the business had someone who achieved great things during 2022, well done to all the nominees and award winners.

We would like to personally thank every single one of our team members for contributing to the business this year. Without them there is no team and there is no business to serve our guests. Another great success of 2022 was meeting our sustainability aim to recycle 30% of our waste, we reached this and recycled 32% of our waste. We recycled 152 tonnes of mixed recycling.This is the weight of 30 elephants or the Statue of Liberty'.

For more information on being part of Team Brean in the future visit www.breanjobs.com