18/09/2019
With the close of the summer holidays upon us, September is the perfect time to get away if you are not committed to going away in the school holidays.
We currently have great offers on our Adult Breaks – which are not just for adults – so whether you have pre-schoolers yourselves, or want to take the opportunity to spend some time with the grandchildren, make the most of a September break and enjoy the last of the warm weather and light evenings before we head into the winter.
The resort offers a more serene environment once we get to September, so, on the whole, will offer a more relaxing break, with the park and the facilities much quieter.
Whilst we do not offer the full kids activity programme that we would if it were a school holiday, we do still run our early evening children's entertainment, and there is plenty to do both here on-site and within the local area whether you choose a short break or a longer holiday. We have some great deals on 5, 7 and 10 night holidays throughout September and October, and children are always welcome.
As a guest of Holiday Resort Unity you will receive 50% discount on entry to Brean Play, our large indoor soft lay centre with a dedicated area for babies and toddlers, and 50% discount to Brean Splash, which has an indoor baby and toddler pool, as well as a shallow, indoor splash zone. In addition, we have a large, secure, outdoor play park which also has plenty of equipment to keep toddlers entertained.
Sunshine Farm will still be open twice a day so you can come along and meet the animals, which include chickens, a miniature pony, goats and kune kune pigs.  Our resort is a haven for wildlife and great for spotting all sorts of bees, butterflies, birds and bugs life, and you should still be able to catch the geese and ducks that reside at our fishing lake.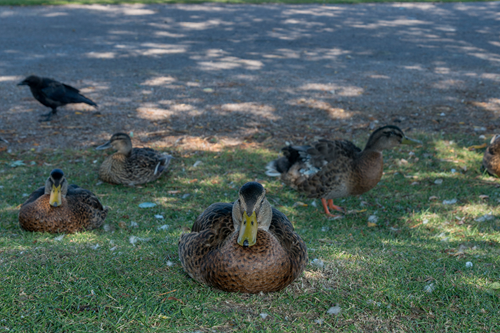 In The Area
There is still plenty of time to enjoy a day on the beach, situated across the road from us and with miles of golden sands, perfect for sandcastle building, running around and letting off steam and beach games.  If the weather is fine, take a picnic or enjoy a barbecue.  Our beaches, both Brean and Berrow, and at our neighbouring resort in Burnham-on-Sea, are much quieter once the older children have gone back to school, so allow a lot more space to have some fun.  Dogs are welcome too.
The beach at Weston-super-Mare lies just the other side of the headland at Brean Down, and also offers lots of golden sand and space, as well at the Grand Pier (£1 entry) with a small selection of rides for little ones and an indoor play zone (additional charges apply for all rides and activities once on the Pier).
Burnham-on-Sea has a small Pier too, with a café and some little rides suitable for toddlers. It also has a large undercover seating area.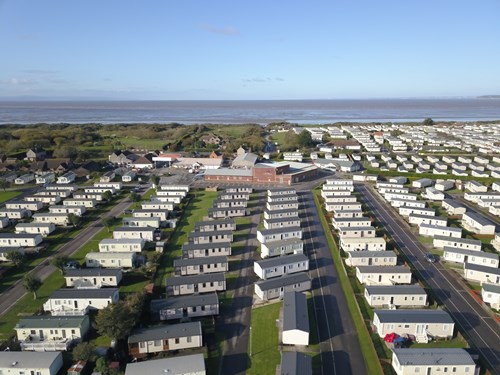 Attractions
There is wide choice of brilliant year-round attractions across Somerset to enjoy with babies and children.  Some of the most popular ones locally are Puxton Park, Court Farm Country Park and Noah's Ark Zoo Farm. All three attractions, alongside farm and zoo animals, offer additional facilities such as indoor and outdoor play and a restaurant/café. In both Burnham-on-Sea and Weston-super-Mare, you will find a cinema.
Whilst not offering specific activities and attractions for babies and toddlers, the popular Somerset towns and villages of Cheddar, Wells and Glastonbury offer a lovely day out for all ages, whether browsing the individual shops, enjoying a bite to eat, or taking in the scenery.
Further afield you can enjoy a day out at Bristol Zoo, Wild Place Project, Bristol Museum, M Shed, or even a trip down the river at Bristol Harbourside – see www.visitbristol.co.uk
Facilities
Across our resort, at all venues, you will find baby changing facilities and disabled toilets.  All of our entertainment venues, cafes and restaurants are family-friendly and children are welcome, with kids menus available.  If you do come on our adult break and bring your own motorhome or tourer, all of our convenience blocks also have baby changing and disabled facilities, as well as family bathrooms and free hot running water.
To book your September break and take advantage of fantastic "back to school" rates, click here.