18/07/2019
One of the best parts of going on holiday is the food, right? Well, you're in luck because here at Holiday Resort Unity you're in for a treat with the abundance of tasty treats at your plate's disposal.
No matter the time of day, we have a large variety of restaurants for you to choose from, with something delicious for all the family to try. So, if you find yourself constantly Googling "restaurants near me", then it's time to put your phone down because here at Holiday Resort Unity you won't be disappointed.
Here's a little taster of what to expect from our food outlets…
Restaurants On-site
All of our restaurants are family friendly and welcome everyone to come and have a tasty meal with us. If you have little ones with you then we can provide high chairs and facilities for you to warm bottles up, and if the bottles don't satisfy them, then we're sure our vast choice of children's menus will!
The Tavern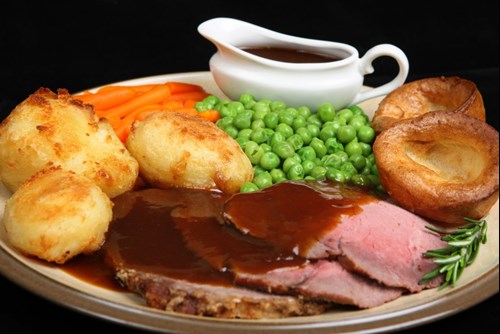 Open from 9:30am to late evening, The Tavern serves up breakfast, lunch, and dinner.
The Tavern offers everything from a hearty cooked breakfast in the morning through to burgers, steaks, pizza, and so much more.
Nothing beats a good old carvery on a Sunday, right? Voted 'Best in Brean', our Sunday carvery has all the essentials for a traditional Sunday lunch. You can even use our self-service carvery ensuring you get all your favourite bits with prices starting at £2.99 for toddlers and just £9.99 for adults – you'd be silly not to give it a go. Oh, we can smell the gravy already!
RJ's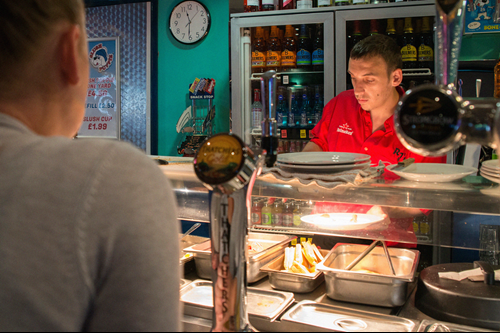 Time to take a trip to the Big Apple and dine with the Statue of Liberty herself because our American themed diner is a top hit with the family. Feast on American classics such as ribs and nachos, whilst experiencing a true US style mealtime thanks to the retro style décor, which will definitely leave you feeling like you've just stepped out into Times Square.
Cafes and Takeaways
We have a range of cafes and takeaways for you to choose from such as Sarah's Pantry which offers traditional breakfast to fish and chips. There's also Treasure Chinese takeaway to test your fate with traditional fortune cookies, or treat the family to deals at Wimpy, Southern Fried Chicken, or Subway.
Home from Home
If you're after a home cooked meal then that's also an option. Located in the centre of the resort is a Costcutter supermarket. It's well-stocked with fresh foods, groceries, ready meals, a range of alcoholic drinks, and of course locally produced food.
So, whether you're after a cosy night in or want to prep for a picnic in the sunshine, Costcutter has you covered!
Venturing Out
If you're thinking of taking in the sites of Brean, then why not take in the local tastes as well? There are plenty of places to eat in Brean and here's a few of our favourites to help you pick…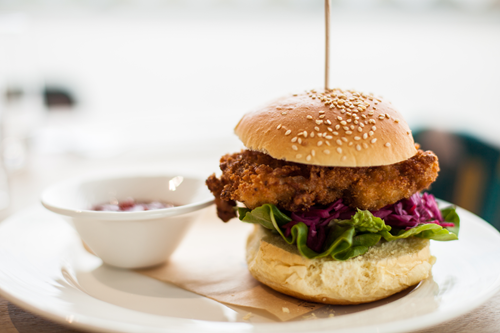 Take in the glorious views of the meadows as you dine at one of Brean's hot spots. Casual dining meets stunningly good food. You and the family will be spoilt for choice thanks to their vast menu offering. If you're after a light bite, we recommend trying out their afternoon tea offerings – it's much more than just scones and cream we can guarantee.
Riccardo's Ice Cream Parlour
We're sure you're bound to need a little cool off after all the activities and sightseeing you'll be doing, which is why Riccardo's Ice Cream Parlour is one of the best places in Brean to get your ice cream fix. With 27 flavours and a variety of cones and sauces to choose from, you'll be wanting to try them all! If you're not much of a cone head, then don't worry, because Riccardo's gives you a tasty selection of milkshakes, too.
Bay of India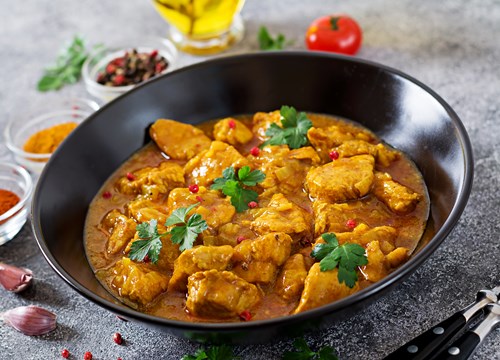 Take a trip to New Delhi as you experience the flavourful delights that the Bay of India Brean has to offer. Dine in the restaurant or takeaway to dine alfresco, the choice is yours. With various Indian speciality dishes, you wouldn't be the first to think you're no longer in Brean with these aromatic spices.
No need to worry when it comes to finding restaurants in Brean because flavours from all over the world are covered here at Holiday Resort Unity. If you'd like to know more about the wonderful tastes of Brean then give us a call on 0127 8751 235 or message us on Facebook. Happy eating!